You already have an idea what your chatbot should do for you and are now looking for solutions how to implement it? The logic for your chatbot should be easy to realize? Maybe you have already heard of scripting languages for chatbots that are easy to learn and where you can quickly start writing. The Business Bot Platform offers you the possibility to realize your chatbot logic easily.
Introduced with release R2020 GA of the Business Bot Platform, it is now possible to create a new chatbot business logic with a few mouse clicks in order to start scripting the dialogs immediately. You can choose between RiveScript or AIML 2.0 as chatbot language for the dialogs. During business logic creation, you also have the option to install some useful sample dialogs to start carrying out the first steps immediately.

The integrated editor helps you to script the dialogs with RiveScript or AIML 2.0 with syntax highlighting and error detection. You can also try out the dialogs directly in the chat console to enhance the capabilities of your chatbot.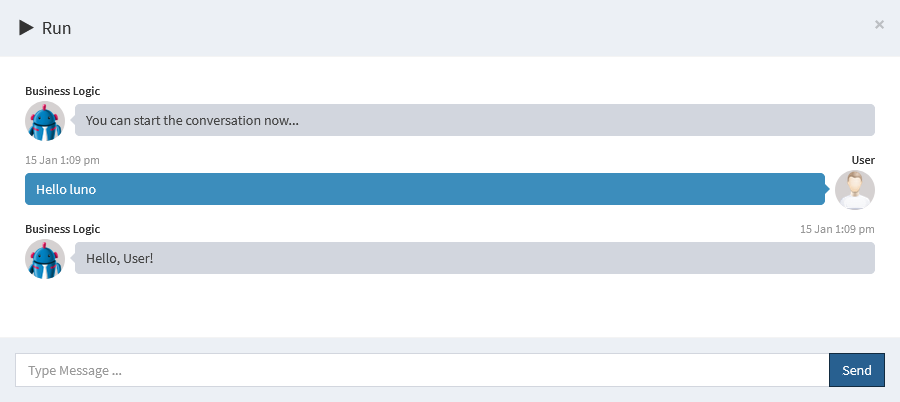 Try the Business Bot Platform – Community Edition today and discover the all features and functions for free. Download here.
Would you like to use the Business Bot Platform in your company? Contact us, we are looking forward to support you around the subject chatbots in the corporate environment.